Host a 5K event in your community with your own event or use one of our Themed 5K Run/Walks. 
Hit the ground running… with these themed events.
BENEFITS
~ National Promotion
~ Discounted medals
~ Discounted supplies
~ Name Protected for your market area to ensure long term growth
~ Marketing Materials and flyers at substantial discounts
~ T-Shirt printing and heat transfers at reduced pricing
~ Suggested formats and themes
PROCESS
DOWNLOADS
Whether you're planning a Turkey Trot, a Superhero Run, or a Veteran's 5K, unique factors come into play when planning a themed race. There are also numerous race-planning basics that apply to any event, regardless of the time of year or trending theme. And we're here to help; from event discovery and marketing, to registration and timing technology, to post-race media and results sharing, 5Kevents.org provides the tools you need to produce an exceptional event. Plus, we've compiled valuable advice to help you understand the critical aspects of race planning; including how to secure sponsor partnerships, navigate the permitting process, recruit and manage volunteers, and much, much more.
5Kevents provides it's clients an "Event Planning Dashboard" that allows you to monitor your event progress and goals. This is included with our free online registration software.  It includes an event planning guide and event planning tutorial to help you through your process.
One of the greatest assets we offer our clients is the ability to duplicate our themed events. This allows our clients the ability to lower their overhead and increase revenue with each event, leaving more funds for the charities they support. You'll realize thousands of dollars in savings by working together. 
You are not limited to our themed events! Do you have an event idea you would like us to help you with? Contact us and we will be happy to assist you.
JANUARY
Cabin Fever 5K (SM)
Break out of the winter doldrums and get outside for the  Cabin Fever 5K Run/Walk.
FEBRUARY
Be Mine 5K (SM)
Not just for singles, enjoy a exciting morning getting to meet new people!
MARCH
St. Pat's Day 5K ®
Be Wear'in of the green and celebrate the day in style!
April
K9-5K 
Running with dogs… Support a shelter, Police K9 program, Humane Society… whatever your charity is, we can help raise awarenesss to your cause.
MAY
Mom's Day 5K ®
A run/walk dedicated to Mom's on their special day. Spend quality time with family and give back to the community . Men, women and children welcome.
AUGUST
Hot to Trot 5K (SM)
Summer heat shouldn't slow you down. Get up early and let's run!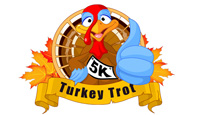 NOVEMBER
Turkey Trot
The Nations most attended endurance event! A must in any race directors portfolio.
NOVEMBER thru JANUARY
Holiday Mile ®
Pledge to run/walk at least one mile every day, from Thanksgiving through New Year's Day, emerge from the holiday season unscathed, and more fit than you were before.
JUNE
Run Now, Wine Later 5K (SM)
It starts out innocent, but ends with a great after party flowing with your favorite wine & cheese.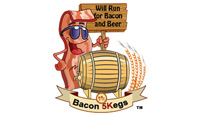 SEPTEMBER
Bacon 5 Kegs / Bacon & Kegs®
Bacon = Love. There'll be bacon, bacon and more bacon.  And of course, let's not forget, there'll be beer too.
NOVEMBER
Left Over 5K  ®
Time to help us get lean! Finishers receive left over medals, tees, whatever we have left from the events throuhgout the year.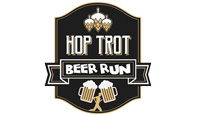 Any Time of Year
Hop Trot 5K 
It's all about the Beer! Have a local Brew Fest happening in the area? Piggy back the event with this themed Beer Run.
JULY
4th Fest 5K (SM)
Celebrate our independence with a 5K before you dig into all those brats, burgers and beer!
OCTOBER
A Spooktacular 5K ®
A Halloween-themed 5K, full of chills and thrills, spooky costumes, and sweet treats. 2nd most popular themed run of the year!
DECEMBER
Holiday Dash (SM)
Creativity is the theme. Young or old. we encourage you to wear anything  that is bright colored, blinks, shines or glows!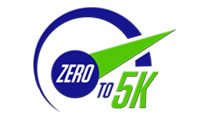 Fitness Program
Zero to 5K 
Mission: To provide an upbeat, committed and fun training environment for anyone ready to begin or enhance their running abilities.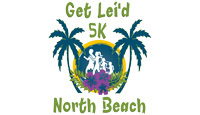 AUGUST
Get Lei'd 5K (SM)
A Hawaiian beach theme that's sure to bring some summer fun!
NOVEMBER
Nearly Naked5K (SM)
Shed your winter layers with the Nearly Naked 5K! Layer up as you have a blast during this unique 5K clothing drive.
DECEMBER
Stuff the Sleigh 5K ®
Providing food and other donations to help local families in need during the holiday season!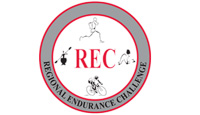 YEAR ROUND
Regional Endurance Challenge ®
Promoting healthy lifestyles through endurance events  all year long.