Host a REMOTE RUN (aka Virtual) event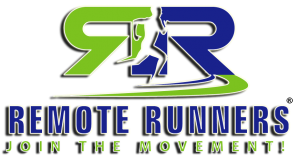 PROCESS
~ 7. Sponsorship Acquisition
~ 8. Event Promotion
5Kevents provides all of our clients an "Event Planning Dashboard" that will allow you to monitor your event progress and goals. This is included with our free online registration software.  It includes an event planning guide and event planning tutorial to help you through your process.
DOWNLOADS
Our virtual fundraising solution
Raise funds for your organization through our virtual fundraising campaigns – a seamless all-in-one experience with a custom registration/ticketing platform, tracking and engagement as well as integrated peer-to-peer fundraising capabilities. A virtual event is cheaper and less work-intensive than a physical event! Your operational costs are reduced, you can reach an unlimited number of people and add a fundraising component to your event.
What Is a Virtual Race?
We have been offering organizations our virtual race option since 2012. We call it our "REMOTE RUNNERS" ® program. Virtual events have certainly spiked in popularity over the past couple years, mostly due to COVID-19 restrictions and the cancellation of many large, in-person gatherings.
Like live races, you sign up and will likely pay a registration fee, which may include typical race fare like a bib, T-shirt, and medal. Depending on the race and the organization planning it, you may then join either a synchronous event, where participants are all running (or walking, jogging, or biking) on their own in their own locations but at the same time. Most events involve using an app to track your activity. 5Kevents, for example, hosts live virtual races in which runners come together on the app at the same time to run. Or you may have a window of time during which you're supposed to participate in your event.
Like in-person events, you can compete against others and compare your race results to theirs.
We have found that generally, entry fees can usually cover reasonable event expenses. It's the sponsorship that ultimately makes the difference in an event generating proceeds or not and giving the event the capability of possibly paying management fees. Without sponsorship, the chances of the event making any substantial money is pretty slim. 5Kevents offers a unique sponsorship platform that can assist the event in generating an additional $2,500 to $25,000.00 or more per event. ASK FOR DETAILS!
If you do an analysis of how a $35.00 entry fee is expensed out per person in say a 300 runner field size race, it might look like this:
You may change any of the variables. Hit refresh on your browser to restore original numbers. GREEN represents a LIVE event, while the Blue represents a REMOTE RUNNERS EVENT aka Virtual Event utilizing our $25 Flat Fee Program.
PROFIT POTENTIAL FROM A LIVE EVENT – Profit using above figures = $1.890.00. (Not including sponsorship and donations)
So, as you can see, that $35.00 gets gobbled up real fast. Without sponsors, a typical race would not generate that much money. Now this is just a sample, not an actual. Every race is different but this should give a little clarity as to "where all the money goes!". 
The somewhat difficult decision many times that event directors face from year to year is what to actually charge for an entry fee. You need to cover costs but you don't want to charge so much that you'll actually scare people away. That delicate balance sometimes is the difference between the race surviving or the race going in the tank. It doesn't do anyone any good if a race "loses" money as the end result is that the race is simply going to disappear, never to return. It is very rare that an event makes a "killing" off of entry fees and thus the need for corporate sponsorship.
By partnering with 5Kevents.org we can significantly reduce your expenses to assure every race is a success. In addition, we have established a unique sponsorship acquisition program that can yield a charity a substantial profit depending how much effort the charity puts into the program.
. 
PROFIT POTENTIAL FORM A REMOTE EVENT– Profit using above figures = $3,000.00. (Not including sponsorship and donations)
5Kevents Remote Runners® Program is designed to assure our charities do not lose any money on their virtual events. We take care of all the logistical details of printing, packaging and shipping to your participants for a flat fee of $25.00 per participant (There is no minimum). Just let us know what you want in the packets. While your team focuses on promotion, sponsorship and donations we will take care of all the administrative duties to make your virtual event a success.
.